Customised Xmas lanterns offer
We're offering a six pack of our timer-illuminated Xmas lanterns customised with your branding or message for £45 including 1st class tracked Royal Mail postage! Offer ends 10th December to allow for Xmas last post and lead times, please allow a week for delivery!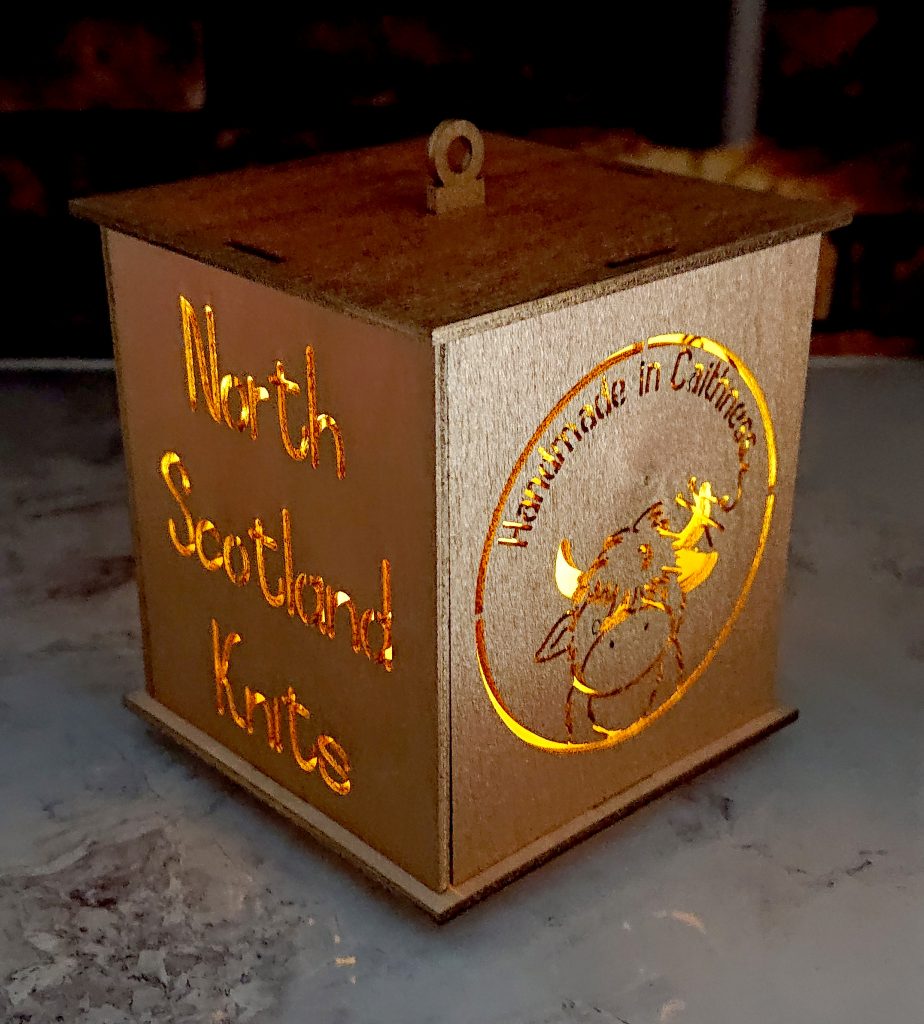 These beautiful 62x62x65mm lanterns are laser cut from 1.5mm premium Finnish birch laser ply which is FSC/PEFC certified and are provided with a choice of gold, silver or natural finish. Each is illuminated by a flickering 6-hour-on-18-hour-off LED timer light to provide a realistic candlelit effect. The light is powered for up to 12 days by a replaceable coin-sized battery.
The price includes 30 minutes of design & layout time – a value of £25 – and you can provide two designs to allow for alternating faces on the lantern. Designs should be kept reasonably straightforward with a minimum of very fine detail (which may not reproduce well) to allow them to fit into the allotted 30 mins though we'll let you know if there's a potential problem and work with you to resolve it.
You can order now using the form below if you wish or get in touch using our contact form, telephone on 01788 719717 or use the chat option at the bottom-right of the page.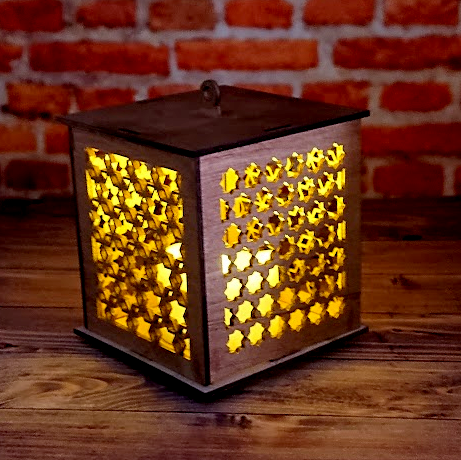 Order now!
Pay now with Paypal
Please make sure you enter the required quantity below, for Paypal, when making payment!