We're all familiar with wooden chopping boards with humorous food-related messages and slate tiles with a list of kitchen do's and don'ts on them but have you given any thought to actually having your own branded or personalised tableware?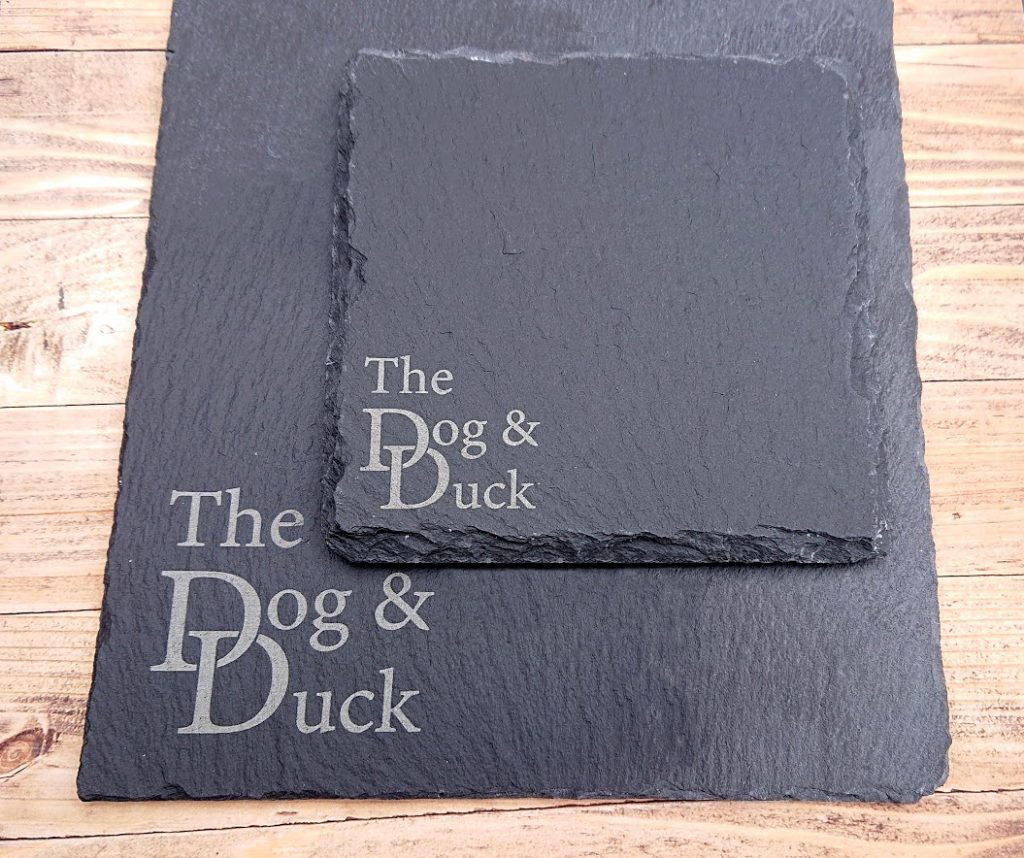 With our experience in engraving slate and wood we're in the perfect position to be able to create your own branded tableware carrying your business logo and/or and particular text you'd like, too. It's also the perfect way to demonstrate your attention to detail to your client if you're an events organiser.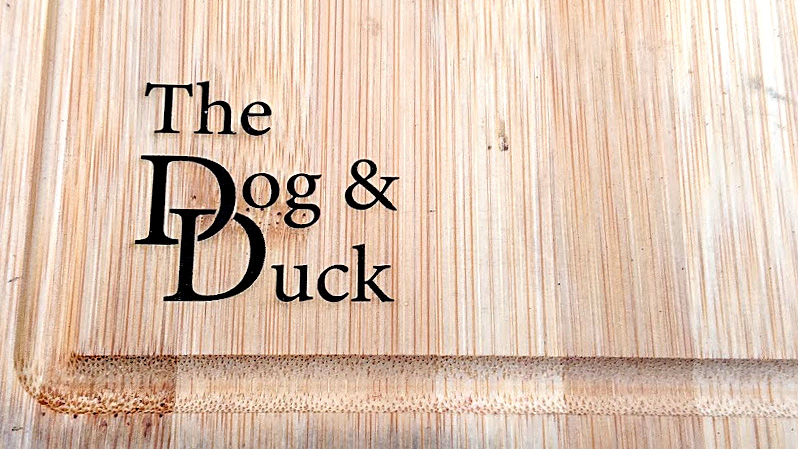 A minimalist logo design as in The Dog & Duck may be right for you or, if you prefer, something a little more ostentatious as a bold statement. Slate and wood are the same whether it's a logo or a complete design, what you'd like on it is up to you. If you already have plain tableware then perhaps you would like it embellished with your design to save on replacing it.
However you want it, branded and personalised tableware is a fantastic way to carry your statement right through to the table. Get in touch to discover what we could create for you or your business!