Our new Dreamcatcher clock design has been added to the shop! Find it here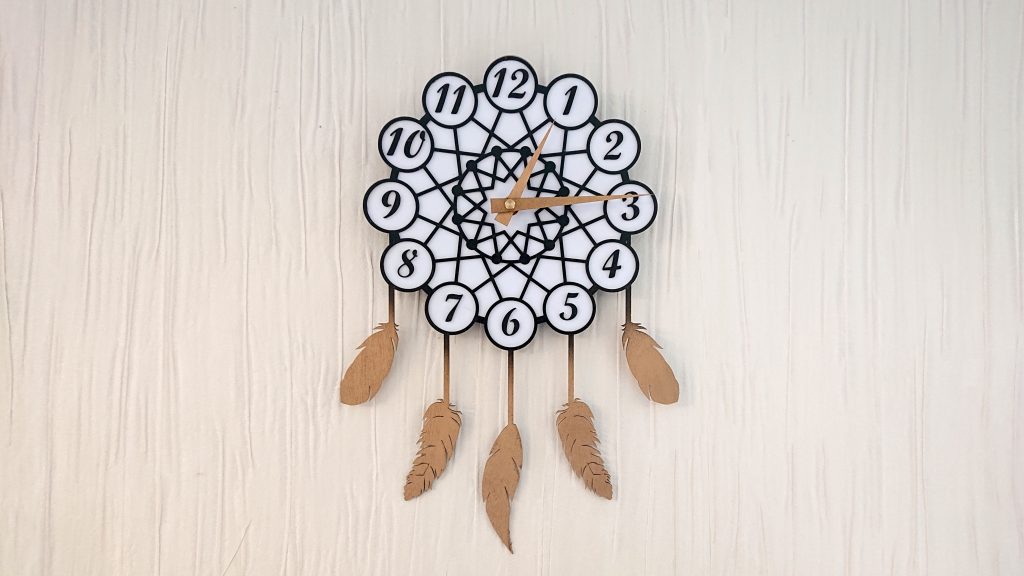 Coming from a completely random moment on Twitter where #MHHSBD group had a theme of 'Dreams' for the day, this gorgeous dreamcatcher design emerged. The geometric design was put together in Illustrator and then exported to Lightburn for final layout.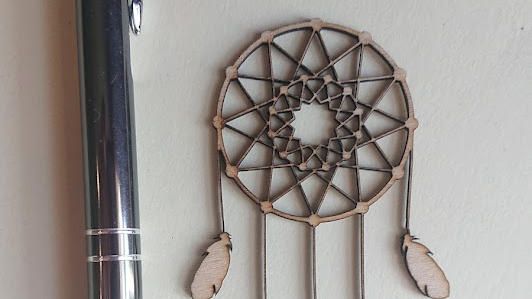 Areas were added for the numbers and the digits added.
With an easy-to-read face and gold-coloured hands and feathers, this looks fabulous in any setting and at 240 x 350mm doesn't need to take over your entire wall!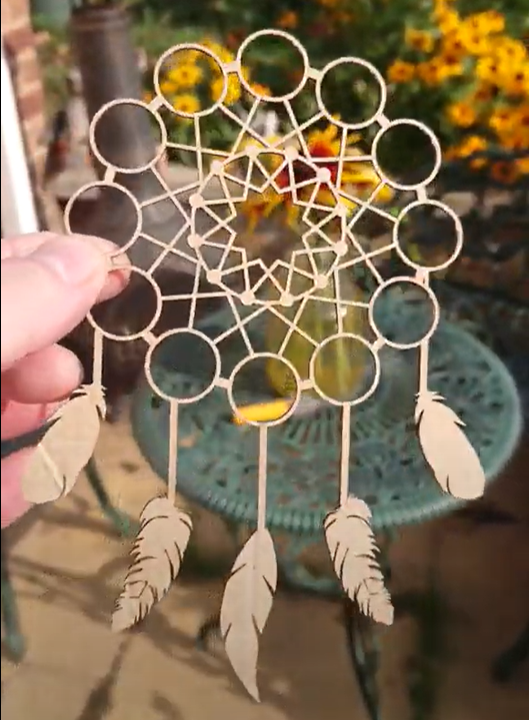 It has a reliable quartz mechanism powered by a single AA battery to keep perfect time.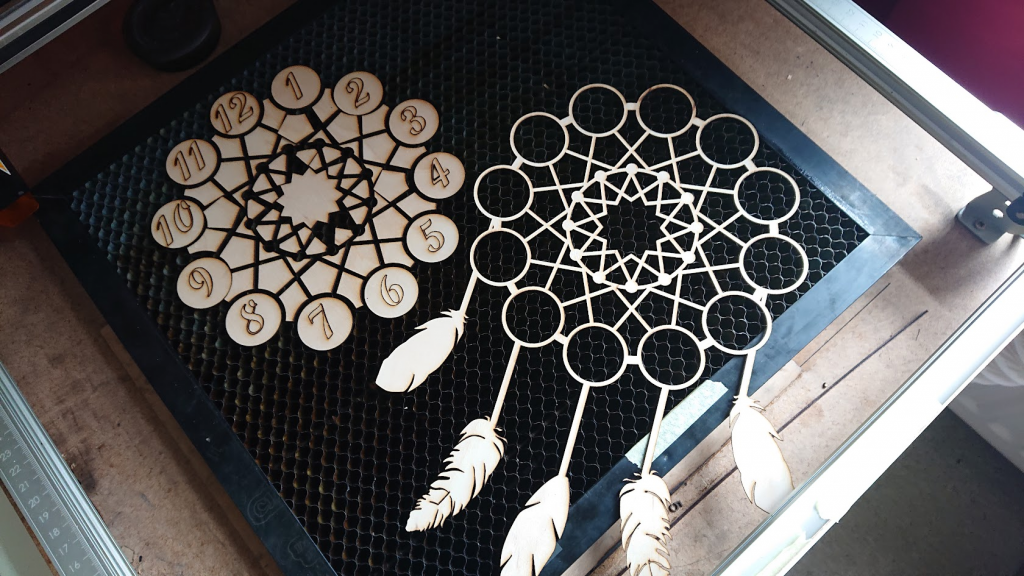 A great head-turner and conversation piece which can be found in our shop here.
Get in touch if there's something you'd like to discuss creating!