Today we delivered and fitted a wall sign for former British Formula 1 driver Mark Blundell at his business MB Partners.
Mark has the motto 'The Will To Win'. The phrase, used by his grandfather, has resonated with Mark throughout his life and he carries it through to his daily activities even now. When Mark explained these origins at the SBS2023 event in Birmingham, the story resonated with me also and I created a sign mock in Photoshop and tweeted it saying I was thinking about putting this on the studio wall myself! Five minutes later Mark had replied saying 'Do two, I'll buy one' and his half of that sudden deal came to life today.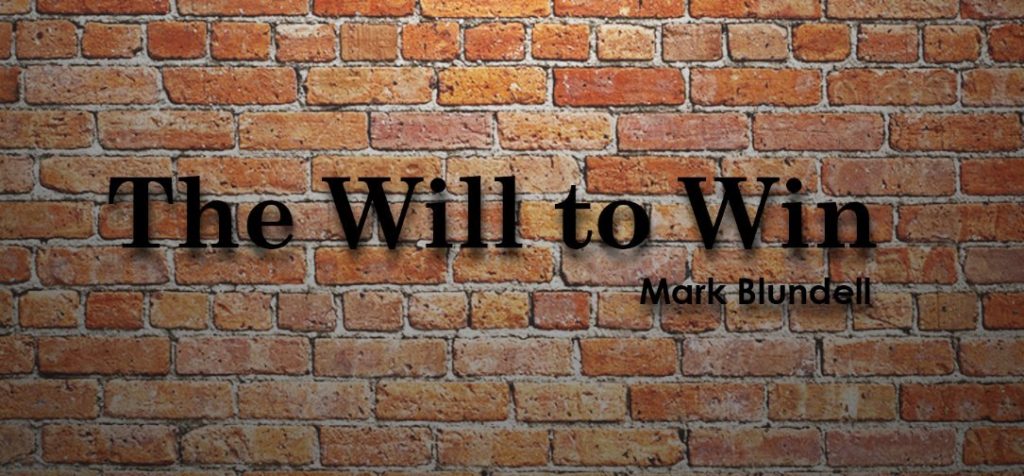 Creating the sign itself presents a few challenges as the entire sign is larger than the laser bed. Rather than use a potentially hit & miss 'print & cut' style of sliding a larger piece of material through the laser in several stages with alignment marks, we adopted a modular approach.
Each word of 'The Will to Win' was cut individually with interlocking tabs on each piece. When assembled the sign retains the original font spacing and alignment. The individual panels are simply held together using slide binders to recreate the whole sign.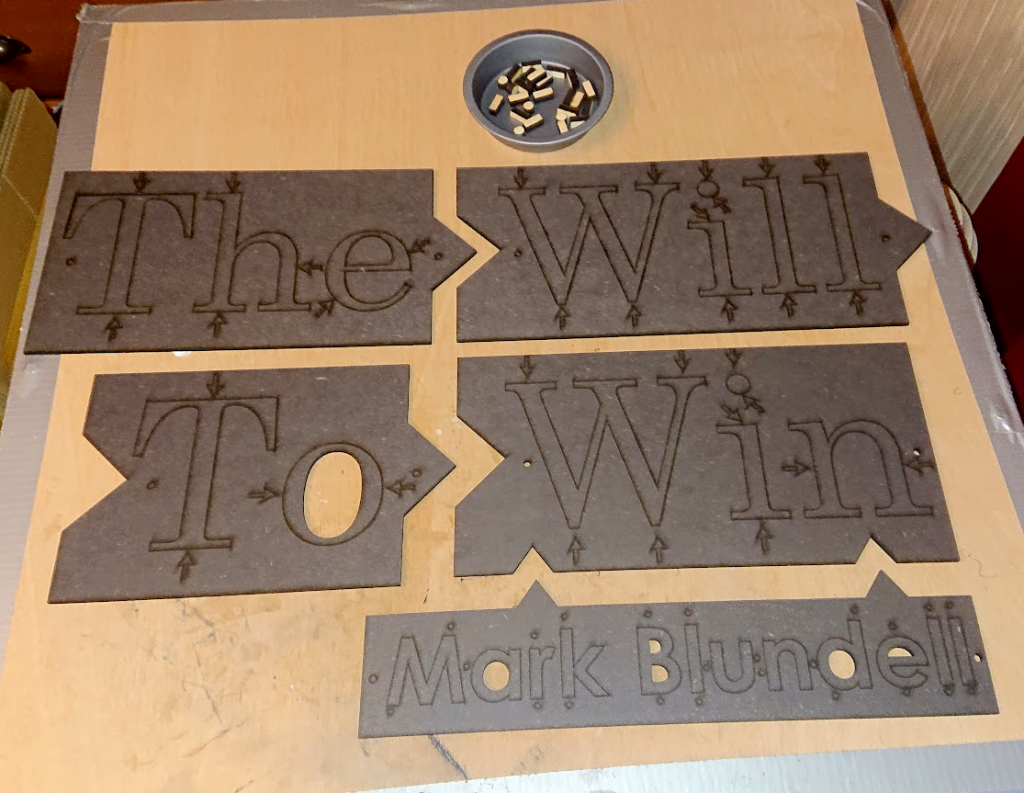 The letters are not completely cut from the surrounding frame, remaining connected by small 1mm tabs allowing the mounting to take place and the letters to be 'popped out' so the frame can be removed. The whole frame with letters is mounted and then the tabs broken, frame removed and the letters remain on the wall. The frame is marked with pressure points for the tabs.
The main letters are fixed with 6mm wooden standoffs which we cut and attached to the rear and the 'Mark Blundell' text is flush-mounted to the wall adding a small 'recess' effect compared to the main motto. Nano tape holds everything together and makes for super easy push-fitting to the wall.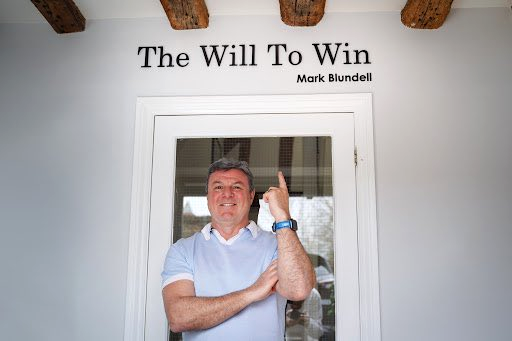 Mark made the fantastic decision in the end to site the sign over the doorway just inside his office entrance. It's the first thing everyone sees when they enter and is the perfect location for it!
If you have any signage requirements for your business (or equally your home) then get in touch and let's talk about how we can help you!