At the beginning of April we were excited to have our new laser system installed. This is a 100W CO2 laser which is a big upgrade from the previous small system we were using. Suppliers Mantech delivered, installed and tested it for us and also provided training on it.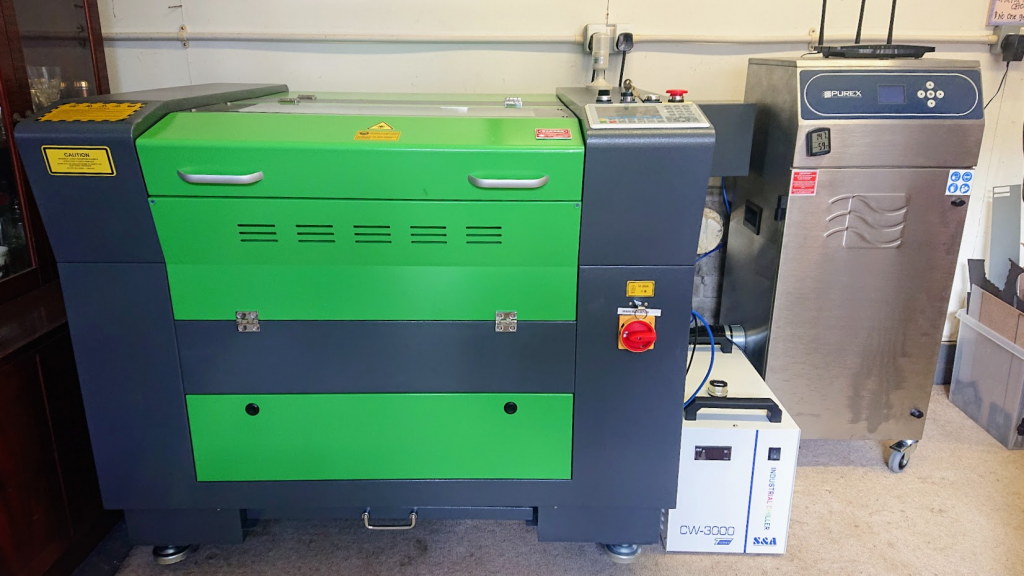 This machine greatly expands our capabilities by increasing production speed and providing a larger work area of 600x400mm. Additionally it also allow us to easily process glass and clear acrylic materials which have previously been problematic due to the wavelength of the laser.
Round objects have now been added to the processing list, too, as this machine comes with a rotary device for working on items like bottles and other cylindrical shapes. We'll be getting into that area soon! The higher powered laser lets us work on thicker materials as well as working faster.
We've already started producing illuminated acrylic signs and they're looking great. Even when not illuminated, acrylic looks great for awards, etc.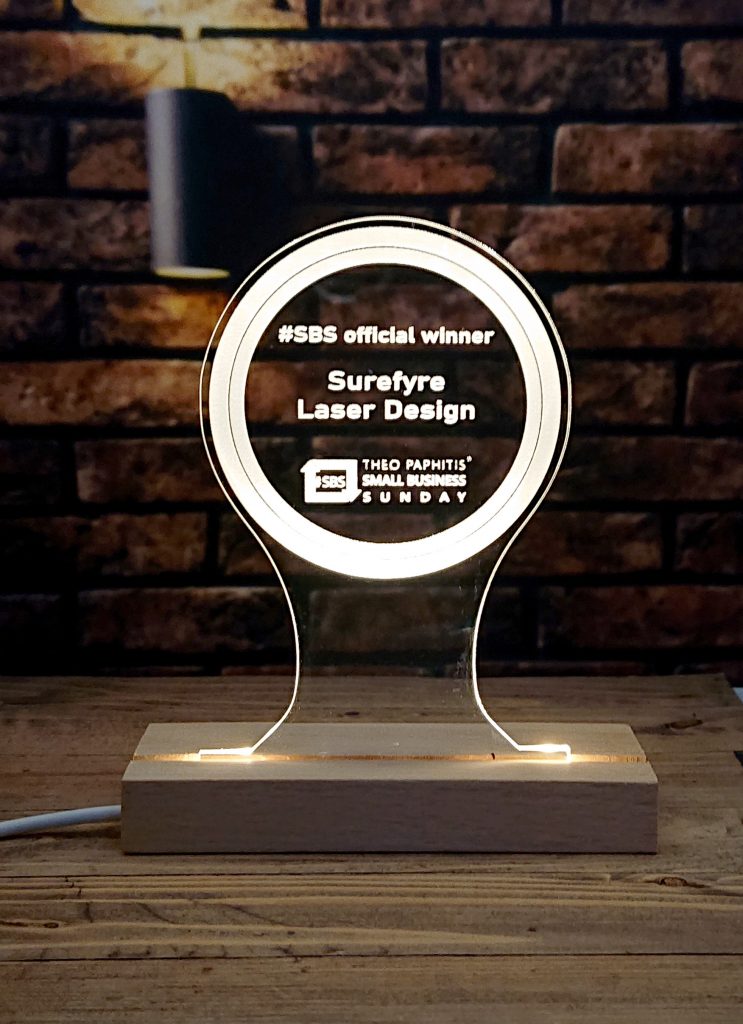 Looking forwards we'll be focussing on building our B2B portfolio, producing more and varied creations to help businesses stand out and improve their own offerings using wood, MDF, acrylic, slate, glass and more!
If you have branded items or even component parts of your offering you'd like laser cut then get in touch and let's talk about what we can do for you.