Focus on laser ply
Laser ply, as the name suggests, is similar to plywood but generally of a much higher quality finish than the plywood you'd get from a builders' merchants, and is optimised for laser cutting and engraving. It's great for plaques, coasters and structural items like boxes.
It's available in a wide range of thicknesses, too, from 0.8mm which is great for things like our 'Useful Business Cards' to 9mm and more. The strength of even the 0.8mm laser ply makes things like the fully functioning pop-out guitar pick possible in the "Guy's Guitars" card concept shown above.
You can get a lot of detail out of it, too, which makes it excellent for more robust decorative work as you can see from our Lament Box – the box itself is 2mm MDF (though the same can be done with laser ply) but the gold-sprayed ornate pattern is 0.8mm laser ply again.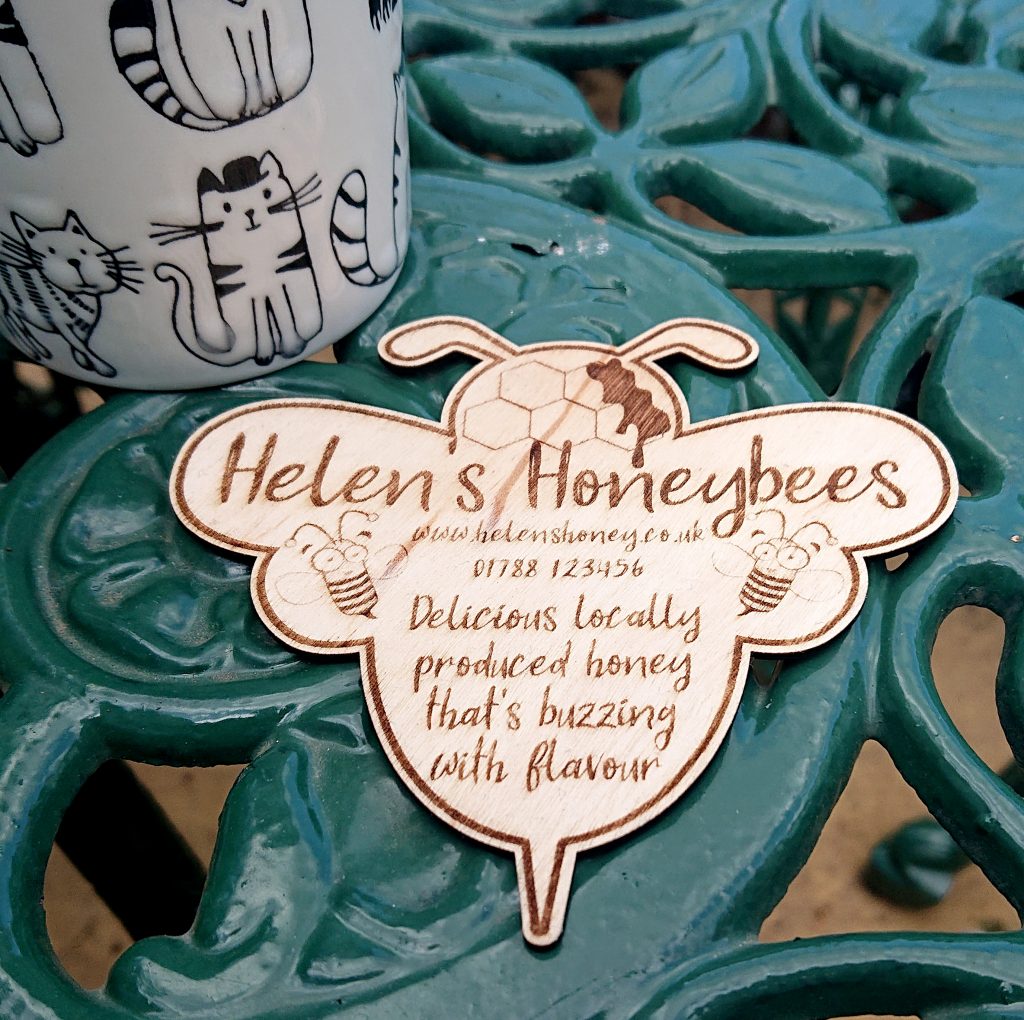 Thicker sheets of laser ply make for more durable items of course like our "Helen's Honey" business coaster concept and can be cut and engraved in exactly the same manner, albeit it slightly slower. Again the natural look of the wood can be a big plus in itself!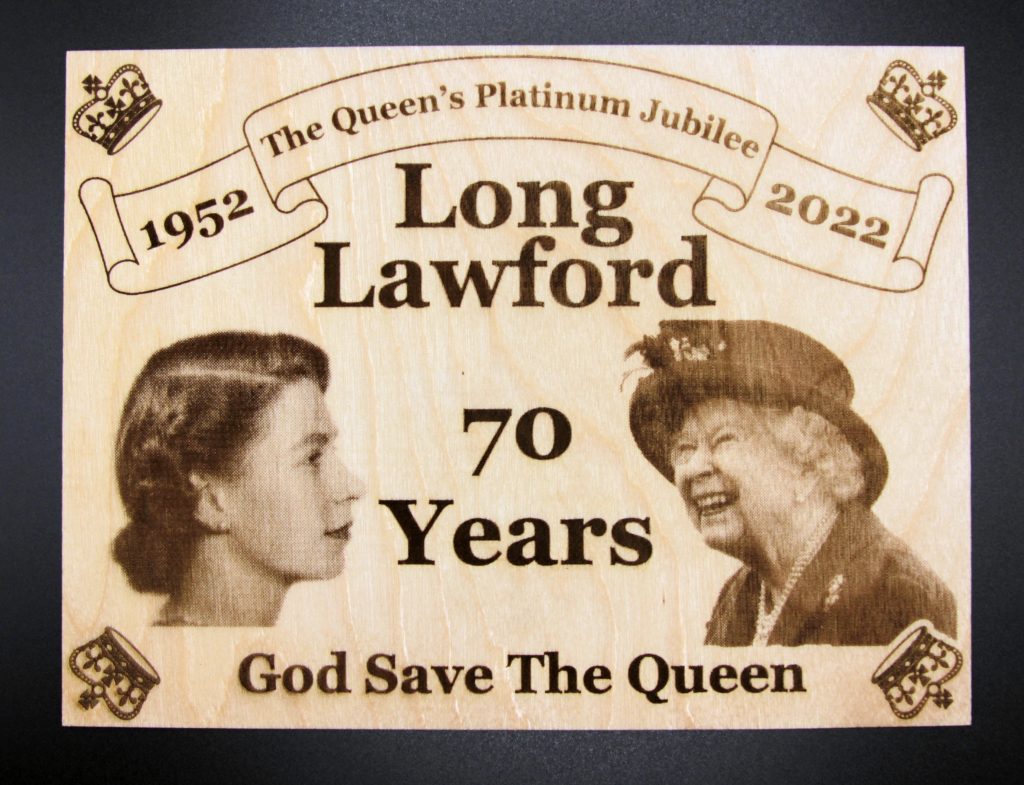 You can't get the same resolution of engraving as other materials like slate, due to the tiny scorch area around each laser dot enlarging the dot slightly but you can still get some very effective image engraving on laser ply, nonetheless.
If you have something you'd like laser cut or engraved with wood then get in touch, with no obligation, to see what we can do for you!